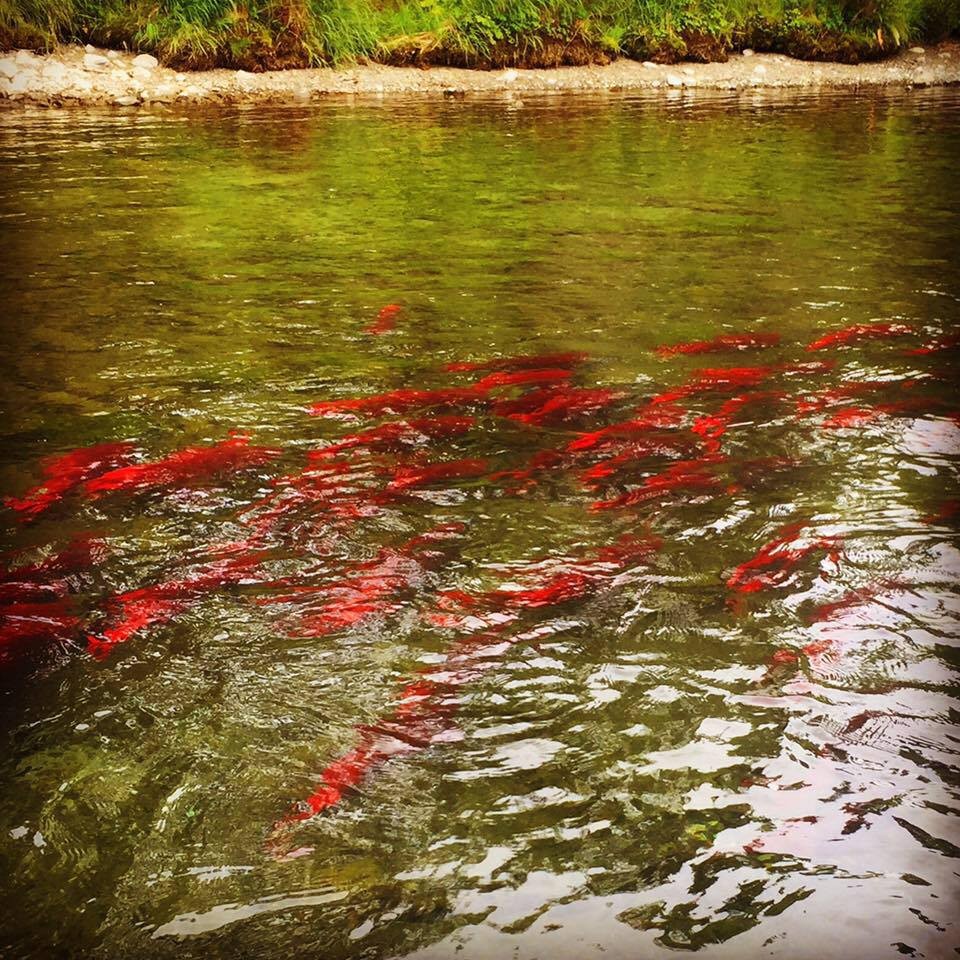 Bristol Bay is the eastern-most arm of Southwest Alaska. Nowhere else in the world will you find a greater variety and volume of sport fish which includes five species of Salmon: King, Sockeye, Chum, Pink and Silver Salmon along with 7 species of fresh water fish: Rainbow Trout, Arctic Char, Arctic Grayling, Northern Pike, Lake Trout and Dolly Varden.

​​In June and July we are target King, Sockeye and Chum Salmon. In August and September we are targeting Silver Salmon and on even years Pink Salmon.

In June and early July the fresh water species are mainly feeding on baby salmon which have hatched and are making their way to the ocean. This offers a great opportunity for streamer fishing along with varies other methods. By mid-July salmon are starting to spawn in some of our rivers and streams where Rainbow Trout, Dolly Varden and Grayling concentrate on the spawning beds to feed on salmon eggs. Nymphs, Streamers, and Dryflies can and are used through out the fishing season along with varies other methods.

While catching you trophy fish of a life time, the chances are great to see some of the true residents of Alaska including Moose, Bear, and Bald Eagle to just name a few. Make sure to bring you camera and a ton of memory cards to document your trip.

​​All Bristol Bay Trips are Hosted at Alaska's Bearclaw Lodge. Alaska's Bearclaw Lodge sits on the shores of Lake Aleknagik in the renown Bristol Bay area of Alaska. A remote lakefront location, 350 miles southwest of Anchorage and 35 miles northwest of Dillingham, Bearclaw lodge can only be reached by boat or floatplane. Once here, you will have access to all five lakes in the 1.6 million acre Wood-Tikchik State Park, the largest state park in the U.S.

Trips of a life time to Bristol Bay can be booked directly through Bearclaw lodge or through us.

Please contact us for more information.​​​​
​


​​
​​
All Bristol Bay Trips are through Alaska's Bearclaw Lodge on Lake Aleknagik . More information can be obtained at
​www.bearclawlodge.com